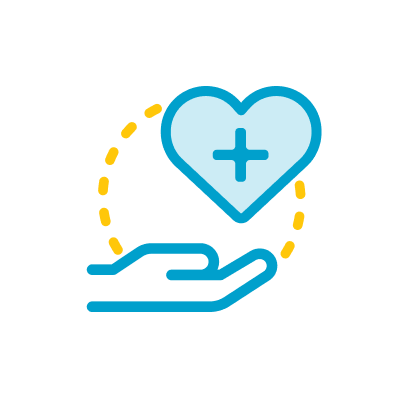 Health care of the highest order
We will continue to expand and transform health care delivery, promote an inclusive culture, and build programs of excellence.
For nearly a decade, the University of Rochester Medical Center has been guided by an evolving, five-goal strategic plan that leverages its teaching, research, and patient care missions and its history of excellence in basic, applied, and translational biomedical research and practice to build the national reputation of the University of Rochester. The plan acknowledged tectonic shifts in the health care and research landscape and built pathways to growth and stability.
Those pathways now provide an advantage for meeting the daunting challenges sparked by the pandemic and the social justice movement. In fact, the plan's original themes are as relevant as ever: expand and transform our health care delivery system; create an inclusive culture; build programs of excellence that span research, education, and clinical care; and accomplish all of this while maintaining fiscal discipline. The following is a synopsis of the interconnected goals of the URMC Strategic Plan.
Achievement of this goal
Enhance the University of Rochester Medical Center as a national health system of choice for faculty and staff, patients, and potential partners

Allow us to become a national leader as an equitable, just health care provider and employer.

Create conditions that promote research addressing current and emerging issues that will affect society and will also expand the ability to recruit and retain extraordinary scholars who engage in this pursuit.

Position the University of Rochester as a model for collaborative, multidisciplinary biomedical research.

Allow us to achieve National Cancer Institute designation.
Measures of success
Objectives and metrics reflect the Medical Center's tripartite missions: research, graduate education, and clinical care. Definitions of measures of success will be coordinated to create consistency and increase transparency. Detailed metrics for each of the following areas will be available via dashboards and updates on our Progress page at the end of our first year.
Research
Graduate education
Clinical care
Culture
Have questions or feedback?